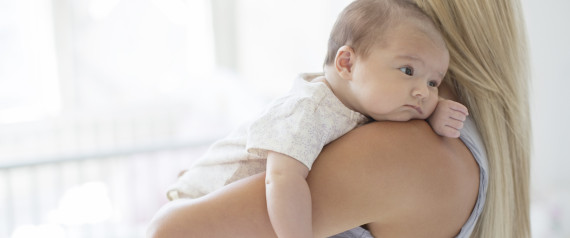 Tom Merton via Getty Images
Recent media reports indicate that surrogacy services are booming in Canada. Surrogacy is an arrangement where a woman agrees to become pregnant and give birth for another individual or couple. But it is not just Canadians who are seeking surrogacy services. Much of the demand appears to come from those in foreign countries, such as Norway, who wish to be parents.
For many childless couples and individuals, including gay men, surrogacy may be one of the only ways to have a genetically related child.
Why might foreign surrogacy be on the rise in Canada?
There are many reasons why intended parents, both foreign and domestic, may be looking to Canada for surrogacy services. Formerly popular destination countries are now restricting surrogacy services. For example, India recently banned foreign couples from accessing surrogacy services. Mexico prohibits same-sex couples from accessing surrogacy services. As a result, intended parents are turning to jurisdictions, like Canada, where access to non-residents and same-sex couples is unrestricted.
But is surrogacy really on the rise here?
The truth is, we don't actually know.
How many children are born through surrogacy in Canada each year? How many of these children are born to foreigners? To what extent are woman being paid to act as surrogates? What proportion of surrogacy arrangements are traditional surrogacies (where the woman acting as the surrogate provides the egg) as opposed to gestational surrogacies (where there is no genetic relationship between the surrogate and the resulting child)? How often do women act as surrogates?
These are important questions but Canada doesn't track all surrogacy arrangements, so we don't know the answers. We should. We need greater regulation of surrogacy in Canada to better protect and promote the interests of women who act as surrogates, intended parents and resulting children.
There are three steps that federal and provincial governments can take
First, it is imperative that the federal government define the expenses that a woman acting as a surrogate can seek reimbursement for. The Assisted Human Reproduction Act, in effect, prohibits commercial surrogacy arrangements. It does so by prohibiting payment to a woman to act as a surrogate.
The Act does, however, provide that the intended parent(s) can reimburse a woman for certain expenses related to the surrogacy. The Act provides that these expenses are to be set out in detail in regulations. Unfortunately, these regulations have not been drafted and this provision is not in force (despite being enacted in 2004). As a result, intended parents and women acting as surrogates are operating in a grey zone with respect to expenses.
Second, updated family laws are needed to reflect the use of surrogates in family building. In certain provinces, family legislation does not set out the rules governing parentage where a woman acts as a surrogate.
Parental status is important for several reasons including determining lineage and citizenship and for making health care and other decisions in respect of the child. Where the law is outdated, there is uncertainty about who the legal parent of the child is, and the intended parent(s) and surrogate must take additional legal steps to have their parental status recognized.
Finally, accurate data is essential for understanding current surrogacy practices. We currently have no data on the number of children born from traditional surrogacy arrangements, the number of times a woman acts as a surrogate, the number of babies born to foreign surrogates commissioned by Canadians nor data about the number of foreign intended parents who commission Canadian surrogates.
Limited data on gestational surrogacy performed in Canadian does exist, but access to it is difficult as all requests must be approved on a case-by-case basis.
A lack of independent data verification, reliance on voluntary reporting by individual fertility clinics who rely on patients to provide information on birth outcomes, and data omissions (e.g., age of the surrogate) make it difficult to know who acts as surrogate and to understand the health risks she may be taking.
Health Canada should work with provincial governments, fertility clinics and other stakeholders to gather relevant data regarding surrogacy practices and outcomes and to make this data (with names and identities protected) accessible and disseminated in a format understandable to the Canadian public.
Follow HuffPost Canada Blogs on Facebook
Also on HuffPost:
Close
Lucy Liu welcomed her baby boy, Rockwell, in August 2015 via gestational carrier. Liu is a single mom and couldn't be happier. In November 2015, the actress told Today.com: "Every day is just a miracle and a dream. Because everything is so different every day."

Jimmy Fallon and his wife Nancy struggled to have a baby for five years before deciding on surrogacy. Winnie was then born in 2013 and Frances in 2014. Both daughters were welcomed via gestational carrier.

Sarah Jessica Parker gave birth to the couple's first son, James, in 2002. When the couple tried to conceive a second child, they experienced a number of difficulties, which is why they decided to look for a surrogate. In June 2009, their twin girls Marion and Tabitha were born.

The former "America's Next Top Model" host recently became a new mom. On January 27, Banks announced that she and boyfriend, Norwegian photographer Erik Asla, had welcomed a baby boy via gestational surrogate. They named him York Banks Asla.

Nicole Kidman gave birth to the couple's first child, Sunday Rose, in 2008. Two years later, the couple welcomed their second daughter, Faith, via gestational carrier.

Kidman also has two other kids, Isabella and Connor, whom she adopted with Tom Cruise.

The "Magic Mike" star and his husband Simon Halls have three sons together, who they had via surrogacy. Kit is now 11 and twins Walker and Henry are eight.

Elizabeth Banks and husband Max Handelman decided to go the surrogate route to expand their family after years of unsuccessful attempts at getting pregnant. A gestational carrier had both their sons, Felix and Magnus, who were born in 2011 and 2012, respectively.

George Lucas welcomed a child with wife Mellody Hobson at the age of 69. Their daughter Everest, who is now two, was born via surrogate. Lucas also has three other kids. The filmmaker adopted his daughter Amanda with ex-wife Marcia in 1981. He then went on to adopt two more kids, Katie and Jett, as a single parent.

Katey Sagal had two kids before marrying her fourth husband Kurt Sutter in 2004. The actress then decided she wanted to have another child, so the couple used a surrogate to have Esme in 2007.

That same year, Sagal explained to OK! Magazine: "I'd had some medical issues after the birth of my other two children, so I was unable to carry a child, so we were always looking at alternative approaches."

Elton John and David Furnish have two kids: Zachary, and Elijah. Both boys were carried and delivered by the same surrogate mother, three years apart.

Robert DeNiro has six kids, and two were born via surrogate. In 1995, his twin boys Aaron and Julian, who he had with ex Toukie Smith, were conceived by IVF and delivered by a surrogate. Then, in 2011, DeNiro welcomed his youngest child, Helen Grace, via surrogate with second wife Grace Hightower.

In 2006, Angela Bassett and Courtney B. Vance welcomed their twin boys, Bronwyn and Slater, via surrogate. The couple underwent fertility treatments for seven years before considering surrogacy.

Kelsey Grammer had two kids with third wife Camille Donatacci. Both Mason, 14, and Jude, 11, were born via surrogate. Gammer is also a father to four other kids: Spencer, 32, Greer, 23, Faith, 3, and Kelsey, 1.

The late King of Pop had his youngest son, Blanket, via surrogate. Jackson had his two older kids, Prince and Paris, with ex-wife Debbie Rowe.

Neil Patrick Harris and husband David Burtka are proud parents to twins Gideon and Harper. The couple welcomed their kids in 2010 via surrogate.

In 2007, Dennis Quaid welcomed twins, Thomas and Zoe, with now ex-wife Kimberly Buffington. The twins were delivered by gestational carrier. Quaid is also a dad to a son named Jack, who he had with Meg Ryan.

Ricky Martin became a father thanks to a surrogate mother. He is now a proud papa to twin boys, Matteo and Valentino, who were born in 2008.